On demand services in kolkata - Kolkata
Wednesday, 19 October 2016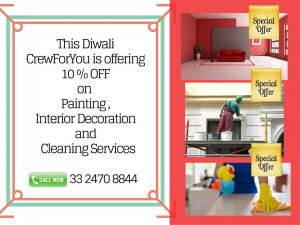 Item details
City:
Kolkata, West Bengal
Contacts

Krishnendu Parui

9088808084
Item description
The on-demand economy has taken off because, as a society, we've come to demand things faster – whether Internet content, movies from the theater to home or products we order online.
Crew For You is your on demand services in Kolkata for every need of yours be it in an office, your home, or your building or its compound.
Of course, it's easy to imagine how longtime business owners and corporate executives could think it's a little crazy to be referring to on-demand businesses as a new phenomenon. After all, since shopping was invented, all businesses have been about making sure the customer gets what he or she wants, as soon as possible.