Social Media Marketing Services in India - Kolkata
Friday, 28 April 2017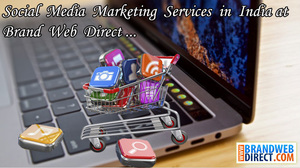 Item details
City:
Kolkata, West Bengal
Contacts

Mark Priors
Item description
Do you really want to know about the social media marketing services and its importance or uses? If so, then you are at the right place. There are many big and small companies providing social media marketing services whether at expensive or affordable rates.

So what you have decided? What type of marketing services you need for your business?

BrandWeb Direct is one of the leading companies in India providing social media optimization services which includes:-

•Optimization of media, in target social media
•Evaluation and keyword study
•Improvement of social media content for your website
•No set up integration or cancellation fee
•Typicaloperating accounts

So, what are you thinking about? Visit professional SEO firm BrandWeb Direct and be benefited with its social media marketing services.